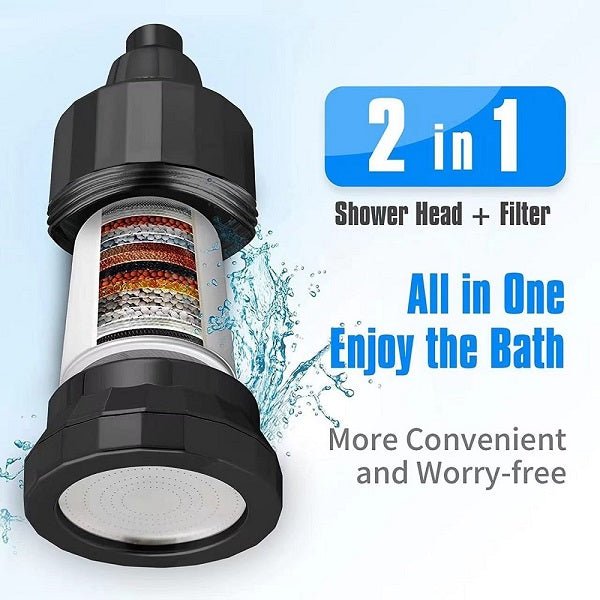 Introducing Cascada Showers, where luxury meets functionality. Our filtered shower head is designed to revolutionize your shower experience and elevate it to new heights. With its sleek and contemporary design, it seamlessly blends into any bathroom decor, adding a touch of elegance to your space.

But what truly sets our filtered shower head apart is its exceptional filtration system. Engineered with cutting-edge technology, it removes impurities and harsh chemicals from your water, ensuring a healthier and more rejuvenating showering experience. Say goodbye to dry skin and brittle hair caused by chlorine and other contaminants, as our filtered shower head leaves you feeling refreshed and revitalized.

Not only does our filtered shower head prioritize your well-being, but it also takes into consideration the environment. By reducing the amount of harmful chemicals that enter our waterways, it contributes to a greener and more sustainable future.
Easy to install and maintain, our Cascada Showers filtered shower head is a must-have for every discerning individual who values both style and substance in their bathroom. So, indulge yourself in the ultimate showering experience with Cascada Showers and feel the difference every time you step inside your personal oasis.